24h Roadside Assistance Chula Vista

Chula Vista is a vibrant and rapidly expanding city in Southern California. This busy city is home for several community colleges, safe family neighborhoods and strong business community. Chula Vista Roadside Assistance is best company to call when your busy day takes unplanned turn and tire goes flat on your car or you get distracted and lock car keys inside.
From Marina to Eastlake and all Chula Vista. We can help you get your keys out of your locked car or give you a jump and charge your dead battery. Call for fast and reliable service and  reasonable lowest price 619-665-3506
City of Chula vista has a unique location. Located between San Diego Bay and the mountains it has gorgeous Chula Vista Boat Marina and great residential communities at the footsteps of San Miguel Mountain. We providing roadside service an cover all Chula Vista Areas. 24 hour service and ability to help customers everyday is how we excel above the competition.
Call (619) 665-3506 to request immediate assistance with locked car keys or dead battery jump. We are able to dispatch experienced technician to provide car unlock or battery boost.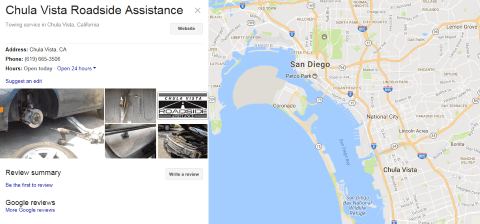 Get Roadside Help When You Need It
Chula Vista Roadside Assistance provides minor, but important services for driver to be able get going without wasting much time waiting for tow truck. Average estimated time of arrival is 15-45 minutes in Chula Vista, Bonita, Eastlake areas.
Dead Battery jump start.

Flat tire change with spare tire or puncture repair.

Locked car unlock and lockout service

Emergency gas delivery.
Being transparent with service pricing and flat fee services makes customers happy. There is no membership or insurance required to dispatch roadside assistance in Chula Vista. Our services are available to all drivers stuck on the road, just call us when you need roadside help.